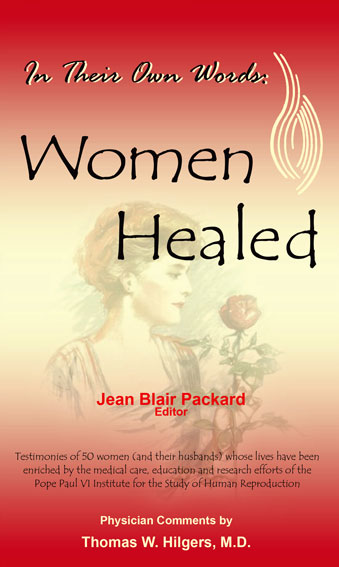 Edited by Jean Blair Packard
Physician comments by Thomas W. Hilgers, M.D.
This book is filled with the testimonies of fifty women (and their husbands) whose lives have been enriched by the medical care at the National Center for Women's Health. The anecdotes draw the reader into the lives of women and men who have received help through the Creighton Model FertilityCare™ System and NaProTECHNOLOGY.